About You
Link to intro:http://war-rs.darkbb.com/introductions-f9/ideadly-aim-t1192.htm
Runescape User Name & Display Name: Dangerous bz/iDeadly Aim
Are you F2P / P2P? P2P
Combat Level (F2P/P2P):68
Ingame Screenshot of your stats
Post an Screenshot of both IRC and Teamspeak on your desktop or opened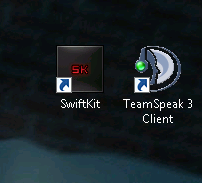 What Option are you applying with?
option 5 tribird
Where/How did you hear about We Are Royalty?
Zammy Maula
Have you read the WAR rules?
Yes, I agree to the rules of We Are Royalty and will abide to them
Referrals:
Country and Time Zone:
(UTC-08:00) Pacific Time (US & Canada)
America
Do you have any grudges with any of our Members?
nope
Commitment
Do you have any previous accounts(If So Name them)?
Lock n loads(main) i r s pixel(f2p 40 def pure)
Have you been in any other clans? (Must Name All) If so, which? and why did you leave?
i was in FOE for a bit but i stoped
As an Applicant of We Are Royalty, You MUST Attend Pk Trips to be accepted into WAR, Will you attend them? And do you know the times the trips are?
Hell yes! and the time?
normally its on the cc
Do you agree to mix with the clan and with a few members (small group of WAR members around the same level or whatever) to prove that you can actually pk to gain referals before your officially accepted into the clan?
sureeee?
Post a Screenshot of Your Net Worth or your Pking Supplies
(All our PK trips are in PVP Dangerous areas, You will require multiple sets of supplies if you die.)
Post a Screenshot of the equipment and inventory you would bring to a WAR P2P Trip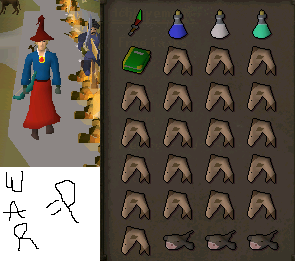 Post a Screenshot of the equipment and inventory you would bring to a WAR F2P Trip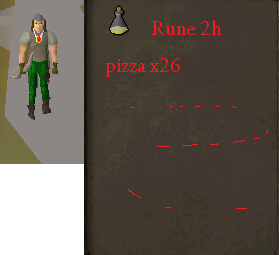 Skills and Experiences
Do you have any leadership skills? Tell us what they are.:
ive lead a few groups (2-7)
Do you have any other skills and interests do you persue online, such as skinning / sig making / etc?
makeing tutorials.
Tell Us A Little more About YOU as a PK'er: (What you like to do etc)
i dont like 10 switch more like a 2 switch

and i always pwn those with 5 switches

Which Pure Quests have you completed? (eg. Desert Treasure, Prayer Book, Gloves, Boots, etc, etc) Name them:
Desert Treasure.monkey madness,horror from the deep,Addy gloves!!,death platue
Post Pictures of WAR events you have attended so far, you may also post these pictures in your replies.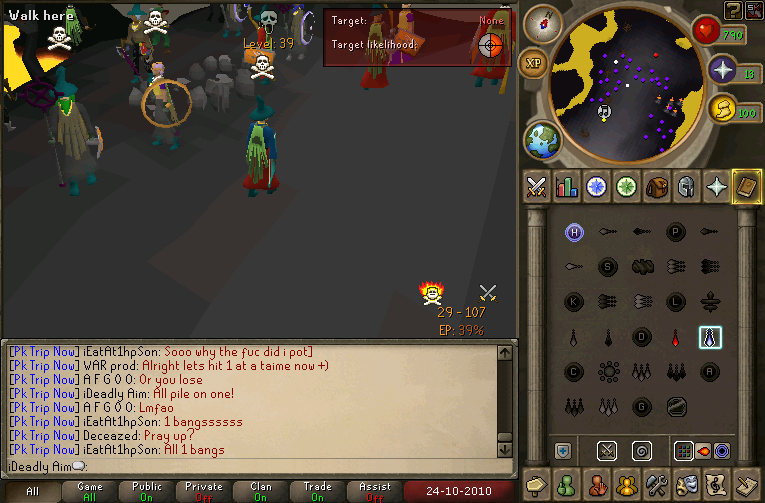 We Are Royalty Requires all applicants and members to be able to pk.
Please post a couple of screenshots of player kills to complete your application.