About You
Link us to your Intro:
http://war-rs.darkbb.com/introductions-f9/known-2pown-intro-t1498.htm
Runescape User Name & Display Name:
m4gic 4lyfe / Known 2Pown
Are you F2P / P2P?
P2P
Combat Level (F2P/P2P):
88 f2p
99 p2p
Ingame Screenshot of your stats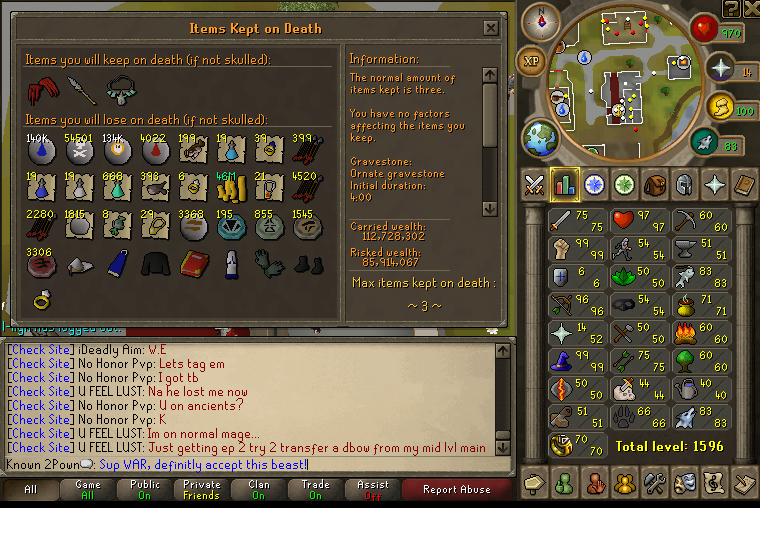 Post an Screenshot of both IRC and Teamspeak on your desktop or opened
What Option are you applying with?
The almost maxed pure one
Where/How did you hear about We Are Royalty?
Im subbed to Xpnkrockemox
Also Hustling invited me after seeing how pro i am

Have you read the WAR rules?
Yes, I agree to the rules of We Are Royalty and will abide to them
Referrals:
Hustling, any other kids who know what theyre doing
Country and Time Zone:
USA, Pacific time
Do you have any grudges with any of our Members?
Naaaa
Commitment
Do you have any previous accounts(If So Name them)?
ownedbydmage hacked for def
XD KFC my main
I share a maxed turm zerker "marb"
Have you been in any other clans? (Must Name All) If so, which? and why did you leave?
Ascendency- was in for a couple months before it was closed
As an Applicant of We Are Royalty, You MUST Attend Pk Trips to be accepted into WAR, Will you attend them? And do you know the times the trips are?
yes
Do you agree to mix with the clan and with a few members (small group of WAR members around the same level or whatever) to prove that you can actually pk to gain referals before your officially accepted into the clan?
Sure, bring it tough guys

Post a Screenshot of Your Net Worth or your Pking Supplies
(All our PK trips are in PVP Dangerous areas, You will require multiple sets of supplies if you die.)
See above for net worth, not a problem.
Post a Screenshot of the equipment and inventory you would bring to a WAR P2P Trip
Post a Screenshot of the equipment and inventory you would bring to a WAR F2P Trip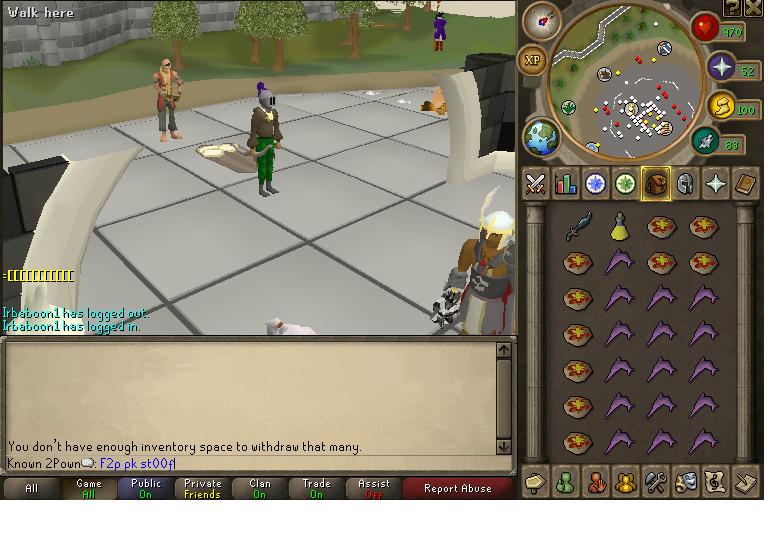 Skills and Experiences
Do you have any leadership skills? Tell us what they are.:
I took a semester of IRL leadership class, lol.
Do you have any other skills and interests do you persue online, such as skinning / sig making / etc?
Not really.
Tell Us A Little more About YOU as a PK'er: (What you like to do etc)
I enjoy hybridding, luring, making money, msb to dds/claw/ags/whatever.
Which Pure Quests have you completed? (eg. Desert Treasure, Prayer Book, Gloves, Boots, etc, etc) Name them:
Ive got addy gloves, unholy book, all the good ones.
Post Pictures of WAR events you have attended so far, you may also post these pictures in your replies.
Will post in reply, here's a few of us pking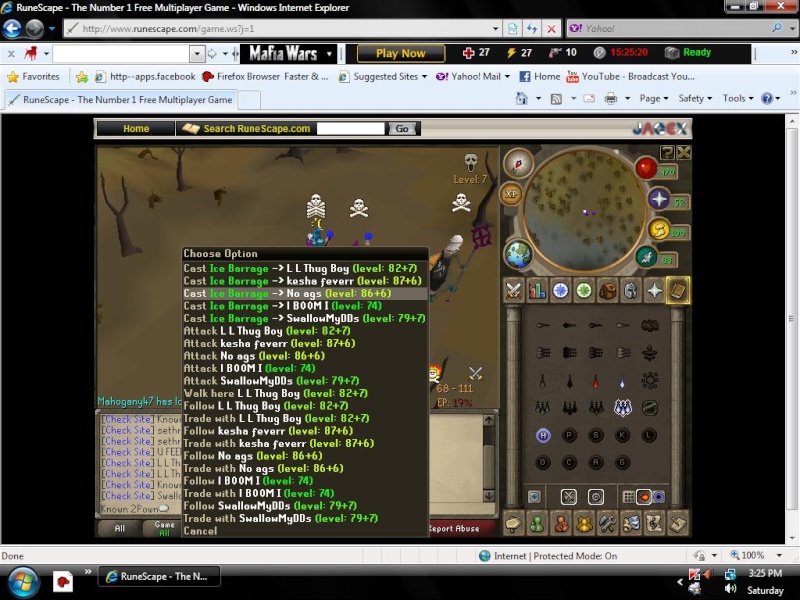 We Are Royalty Requires all applicants and members to be able to pk.
Please post a couple of screenshots of player kills to complete your application.
https://www.youtube.com/watch?v=ATxY4BxJ5bI
Few old clips there, too lazy to get more pics lol.