Tell us a bit about yourself. (E.g. How old are you? Where do you live?)
I am 15 years old, and I live in The Woodlands, Texas.
Why do you wish to join WAR?
I want to join war because I have some friends in war, and I saw a couple of the warring vids and it simply looks amazing. Also you guys have no "honor" rules.

Have you read and understand the rules (Remeber to read it carefully)?
Yes.
Which option are you applying with?
Don't know what to put here, the associate member req's aren't up yet.
Post a picture of your stats on your Runescape Pure account to prove to us that it is your account.

Show us your net worth or a picture of your pking supplies.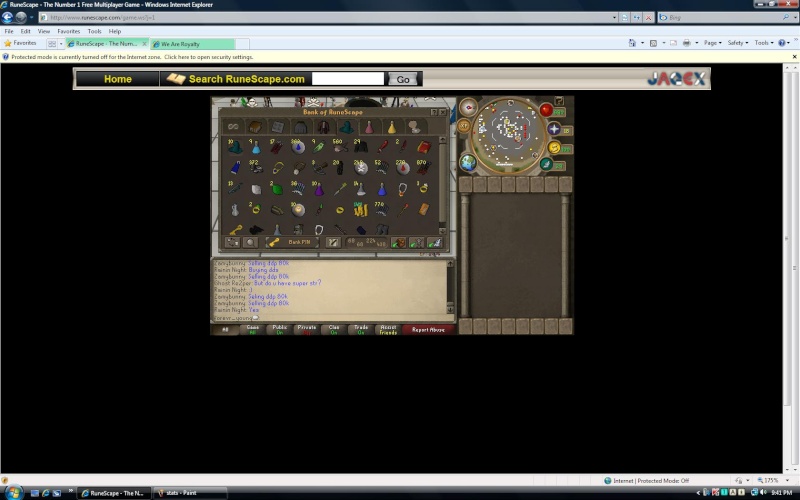 Do you have Teamspeak and IRC? If so please post a picture of it on your desktop.
No, but I will get it soon.
Have you ever lead anything? If so what?
No, I have never lead anything.
Are you willing to attend trips whenever possible unless excused for an emergency?
Yes.
Do you agree to be active on Forum/TeamSpeak/Ingame Clan Chat?
Yes, when I get teamspeak.
Have you ever been in another clan? If yes why did you leave the clan?
Yes. They were other pure clans, except low level, and they just kept falling apart.
Post pictures of your past experience in Pure-Pking related events and Pk Trips. If you do not have any then please do so during our events.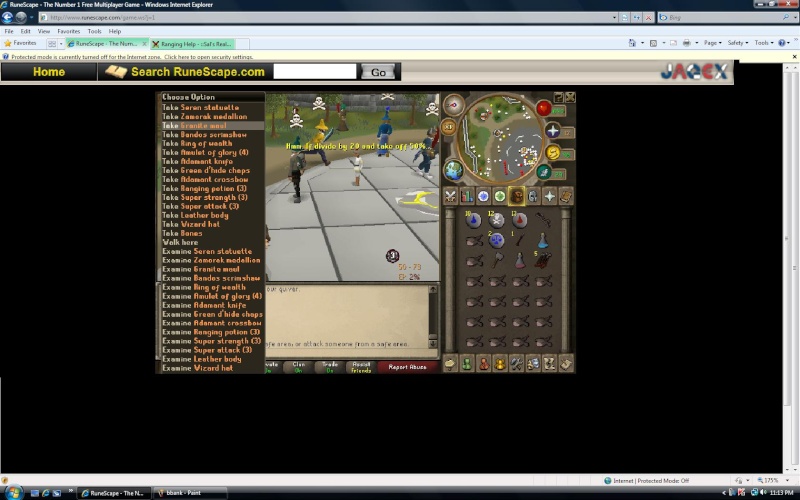 I don't have any but i will get some soon.
Post the names of your referal. (Minimum: 3)
Macioc and Wr4th3. Still looking for another

After joining do you promise to keep training so you can apply for Full Member in the future?
Of course.